The Loop Group would like to thank the following:
---
Town of View Royal (viewroyal.ca) for over $90,000 investment in completing the Portage Trail, constructing the Shoreline access ramp, and providing wayfinding signage between the Portage Inlet and the Esquimalt Harbour.
---
Fotoprint (www.fotoprint.ca) for their generous support in donation of colour printing of the loop brochures, not once but twice! These printed brochures are available at the Loop booth during public events throughout the region.
---
Ocean River Sports (oceanriver.com) for their encouragement on the Loop since the beginning. They have also provided pizza, refreshments and meeting space on several occasions. 
---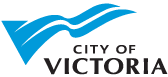 City of Victoria (victoria.ca) formally endorses the Loop and will be posting Loop signage in 2018.
---
Speedpro Signs (www.speedprovictoria.com) for their generous donation of a beautiful 6 foot promotional banner displayed on our booth at public events.
---

Victoria Canoe and Kayak Club (vckc.ca) for use of their clubhouse for many meetings. 
---
South Island Sea Kayak Association (siska.ca) recognizes the Loop's regional recreational significance for its members, and for the paddling community at large.
---
Victoria Tourism (www.tourismvictoria.com) endorses the Loop's contribution towards promoting regional tourism, local businesses and environmental stewardship.
---

BC Marine Trails Network (www.bcmarinetrails.org) recognizes the Loop as a major 'add-on' to their wonderful Salish Sea Marine Trail linking Victoria to Vancouver via the spectacular Gulf Islands.
---
Westshore Chamber of Commerce (westshore.bc.ca) acknowledges that the Loop links downtown and the Westshore via economic development, tourism and environmental awareness.
---
Victoria Esquimalt Harbour Society (www.vehs.ca) supports the Loop promoting boating safety including mutual respect for the commercial businesses and military operations in the two harbours.
---
And these municipalities, businesses and organizations that recognize the recreational, heritage and economic benefits of the Loop:
Oak Bay Tourism (www.oakbaytourism.com)
Parks Canada - Fort Rodd Hill (www.pc.gc.ca/en/lhn-nhs/bc/fortroddhill/index)
Times Colonist (www.timescolonist.com)
Goldstream News Gazette (www.goldstreamgazette.com)
Friends of Cole Island (coleisland.ca)